Local
Øresund Bridge has banner year for car traffic
---
This article is more than 5 years old.
Elsewhere, Denmark also eyeing record highs in cruise ship traffic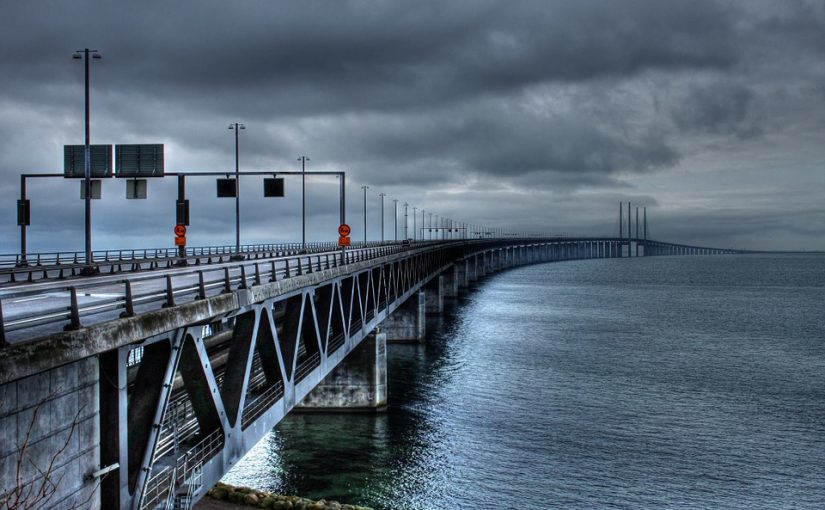 According to traffic statistics released today by Øresundsbro Konsortiet, the owners of the Øresund Bridge link, last year was a record one in terms of car traffic.
The figures reveal that 7,530,255 vehicles passed over Øresund Bridge in 2017 – the highest number of trips in its history, breaking the previous record, which was 7,424,000 in 2016.
"We see an increase in interest from Danes and Swedes to cross over the Sound in their spare time and utilise our good offers," said Fredrik Jenfjord, the head of marketing for Øresundsbro Konsortiet.
"The summer of 2017 was good, in terms of weather, and many chose to cross the Sound rather than lie on the beach."
Jenfjord went on to contend that the low value of the Swedish kroner has made the trip more attractive for Danes, pointing out that both nationalities crossed the bridge to get their Christmas shopping done.
READ MORE: Finally! New Nordhavn road gets the green light
Denmark cruising
In related news, Danish harbours are expected to welcome a record number of cruise ship guests in 2018.
With over 1.1 million guests expected this year, Denmark has never been as popular among the cruise ship industry as it is currently and this year is expected to bring even more astounding results.
Copenhagen, which is also poised for a record year, will enjoy a cruise ship season that will last 215 days this year, significantly longer than before. With 875,000 guests anticipated, Copenhagen is emerging as one of northern Europe's most important destinations for cruise ship tourism.
Other Danish destinations expected to drastically increase their number of cruise ship guests are Aarhus, Skagen, Helsingør, Bornholm and Kalundborg. For the first time ever, every fifth cruise ship guest will arrive in ports outside of Copenhagen.
"Denmark is facing its best ever year for cruise ship tourism, and it's not only Copenhagen that will reap the benefits," said Claus Bødker, the head of cruise ships for tourism organisation, Wonderful Copenhagen.
"The new year will undeniably underline that the entire nation has jumped on-board and breached the international market. With our many harbour cities with their own individual offerings of experiences, Denmark has great potential for cruise ships."