News
Snow and winter chill hitting Denmark this weekend
---
This article is more than 5 years old.
Temperatures could fall to -10 over the next few days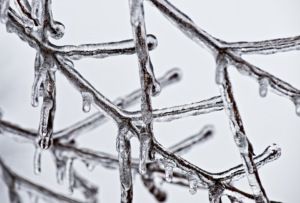 With rain pelting down relentlessly on December 24, the Danes missed out on a white Christmas again this year. But 'Old Man Winter' looks poised to make a formidable appearance this weekend.
A low pressure system is expected to move south, enabling a high pressure system over the Atlantic to push cold air across Denmark on Friday and Saturday, bringing snow and freezing conditions.
Saturday night, in particular, looks set to be freezing as temperatures are expected to dip down close to -10 degrees Celsius in parts of the country, and the cold temperatures are expected to continue into next week.
READ MORE: Denmark's White Christmas chances are 50/50, says national forecaster
A moist 2017
In related news, according to new figures from the national weather forecaster DMI, 2017 saw more rain than most years. In fact, this autumn was the wettest in 33 years and 80 out of 98 municipalities in Denmark received more rain than expected.
Denmark's wettest municipality was Aabenraa in south Jutland, which received 1,068.9 mm of rain – 13.8 percent more than normal. Meanwhile, Stevns was Denmark's driest municipality with 'just' 616.4 mm – 5.0 percent below average.
Overall, the average was 849 mm, making 2017 the 10th wettest year since records began in 1874.
See all the municipalities' rainfall figures below.