News
Dane handed two-year sentence for role in water scooter tragedy
---
This article is more than 5 years old.
Seven other defendants all fined in accident that left two US students dead in the city harbour last year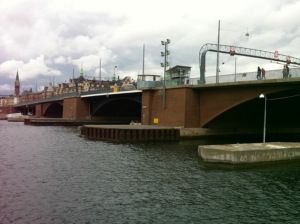 A 25-year-old man has been sentenced to two years in prison for his role in the water scooter tragedy that killed two US students in Copenhagen Harbour last May.
Seven other defendants were given fines of between 3,700 and 11,700 kroner.
The two US women were killed on May 6 when the 25-year-old's jetski hit their small rental GoBoat vessel. Witnesses said they had seen the 25-year-old and his friends driving their water scooters hazardously, and that the fateful jetski hit a wave at high speed and became air-borne. After the accident they all fled the scene.
The 25-year-old could have been sentenced to up to eight years in prison. The prosecutor had demanded a four-year sentence.
READ MORE: City harbour deemed safer in wake of scooter tragedy
In the wake
Aside from the two young women who were killed, another passenger in the GoBoat vessel broke her  jaw, while four others sustained minor injuries.
The accident led to stricter protocol being introduced in the harbour, including a heavier police presence to enforce the ban of water scooters in the harbour, as well as keeping tabs on people speeding.
Moreover, the case led to laws being changed so that operating a waterscooter now requires a licence.