Arctic
Denmark reaches accord with Greenland over US base clean-up
---
This article is more than 5 years old.
Some 180 million kroner earmarked to remove rubbish left behind by the Americans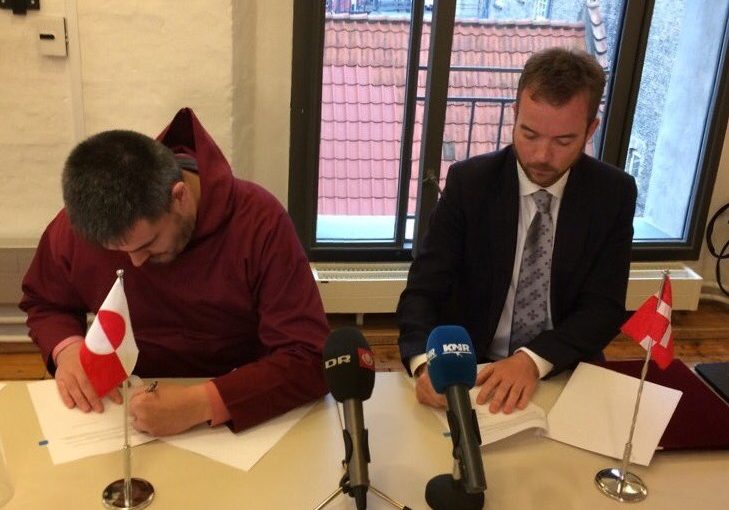 The Food and Environment Ministry has revealed it has signed an agreement with Greenland concerning the clean-up of abandoned US bases on the island.
The food and environment minister, Esben Lunde Larsen, said he had agreed with Kim Kielsen, the head of the Greenlandic Parliament, to set aside 180 million kroner for the clean-up efforts over the next six years.
"Last summer the government announced it was prepared to finance the clean-up and I'm pleased we have reached a concrete deal," said Larsen.
"So now we can get working and I know that our Greenlandic colleagues are looking forward to that."
READ MORE: Greenland complains to UN over clean-up after US military bases
Remnants of WWII
The clean-up efforts will be spearheaded by a Danish-Greenlandic group that will make the practical decision regarding how and when actions will take place.
The agreement encompasses areas that the US no longer utilises for military purposes and where no other agreement has been made.
Among the areas designated for cleaning up are Marraq, located south of Nuuk, and Ikkatteq, situated near Tasiilaq. The areas consist of abandoned runways constructed by the US during WWII as part of its air-bridge over the Atlantic. Thousands of empty fuel barrels have been left on the runway, while the remains of buildings and vehicles have also been left behind by the Americans.
Read the entire agreement here (in Danish).
The agreement comes after Greenland reported the Danes to the UN last May for reneging on its responsibility to clean up after the US military presence.