News
PET: Terror threat in Denmark still serious
---
This article is more than 5 years old.
Conflict against Islamic State in Syria and Iraq a significant contributing factor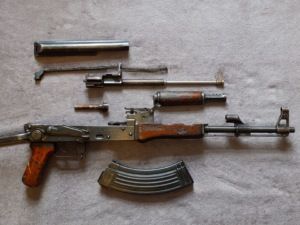 According to the annual Centre for Terror Analysis (CTA) report, terrorism remains a serious threat to Denmark.
The report, published by the national intelligence agency PET today, indicated that the threat primarily originated from militant Islamists born out of the conflict against the Islamic State (IS) in Syria and Iraq.
Attacks involving simple and shortly-planned actions were deemed as being the most likely form of terrorism facing Denmark.
"The terror threat in Denmark is primarily influenced by individuals or smaller groups who are present in Denmark or a neighbouring country," PET wrote.
"The threat can come from radicalised people in Islamic environments, refugees and migrants, or from other groups. Due to the preparedness to commit violence, radicalised people in prisons or people in criminal environments with access to weapons are particularly concerning."
The report suggests that an attack in Denmark could be directed at unprotected populated civilian targets, as well as transport infrastructure, security and other authorities that have been perceived to have insulted Islam.
READ MORE: Danish intelligence service report spotlights biggest threats to Denmark
Right-wing extremism
The report evaluated that the terror threat from political extremist environments in Denmark is limited, but the threat from people sympathising with right-wing extremism is on the rise.
This threat can target religious minorities, asylum centres, refugees, migrants and certain politicians and authorities.
On a global perspective, the report suggests that IS's capacity to organise large, more complex attacks in the west – such as the attacks in Paris in 2015 and in Brussels in 2016 – has been reduced.
However, the group can still spearhead and support attacks in the west and its propaganda can inspire people and groups in the west to commit terror.
Read the entire report here (in Danish).
The report comes on the heels of a report from the Danish defense intelligence service Forsvarets Efterretningstjeneste (FE), which considered cyber crime to be a higher threat to Denmark than terrorism.