News
Significantly fewer Danish children getting antibiotics
---
This article is more than 5 years old.
But doctors contend there is still a lot of room for improvement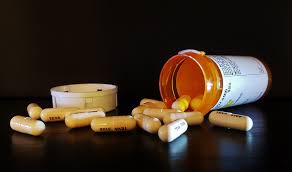 There's some good and bad news coming out of the Danish health service these days.
The good news is that the number of children under the age of five who are administered antibiotics in Denmark has fallen by 33 percent since 2007.
The bad news is there is still a long way to go to reach acceptable levels, according to healthcare experts.
"There are still many – particularly small children – who are being prescribed antibiotics when it's not necessary," Gideon Ertner, a doctor with the health authority Sundhedsstyrelsen, told DR Nyheder.
"And it's typically in connection with middle ear infections as it has become clear that the treatment doesn't necessarily reduce the longevity of the illness because it's a viral infection."
READ MORE: Danish researchers break down resistant bacteria defence against antibiotics
2020 target
Meanwhile, the doctors argue they have been urged to use fewer antibiotics, but they've encountered mounting pressure from parents who want their kids healed quicker so they can return to work.
Perhaps they are not aware that the use of antibiotics can not only have little to no effect, but it can also have side effects.
According to Sundhedsstyrelsen, one out of 14 children administered antibiotics against middle ear infections will see side effects, while just one in 20 will benefit from the antibiotic treatment.
Sundhedsstyrelsen's target is to reduce the number of redeemed antibiotic prescriptions from the 420 per 1,000 citizens of today to a maximum of 350 per 1,000 by 2020.