News
Denmark to make family reunification easier … for Danes
---
This article is more than 5 years old.
Notorious 'Tilknytningskravet' criteria to be axed in wake of long-standing criticism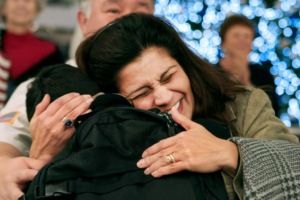 Led by the immigration minister, Inger Støjberg, the government has proposed to make family reunification easier for Danes … but at the same time make it more difficult for foreigners.
The government wants to replace the so-called 'indflytningskrav' ('moving-in criteria') with six conditions that applicants must live up to in order to obtain family reunification.
One of the most important aspects of the change will be the government scrapping the infamous 'Tilknytningskravet' – a set of criteria that relations have to satisfy in order to move to Denmark.
The Tilknytningskravet has long been a scourge to Danes living abroad who wish to bring their foreign spouses back home to Denmark. Instead, applicants need to fulfil four out of the six new criteria for approval. Those conditions include the passing of a Danish test at a relatively high level, while other conditions encompass employment and education. See the six criteria in the factbox below.
READ MORE: EU report: Denmark has too many barriers for family reunification
'Ghetto' blasted
But the new conditions will make the process even more challenging for people who are not already integrated.
For instance, in future it will be impossible for people who reside in vulnerable neighbourhoods, or 'ghettos' as they call them in Denmark, to be granted family reunification.
"We need to ensure that the people who are family reunified in Denmark actually become integrated and will contribute to society," Støjberg told Jyllands-Posten newspaper.
Right-wing party Dansk Folkeparti is naturally pleased with the proposal, as is Socialdemokratiet, but other parties such as Radikale are against the move.