News
Deadly jetski case takes another turn: City court decision appealed by state
---
This article is more than 5 years old.
Prosecutor looking for stiffer punishment in Copenhagen Harbour tragedy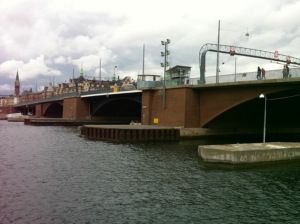 There was considerable uproar last week following the conviction that led to a 25-year-old Danish man being sentenced to just two years for his role in the deaths of two US exchange students in Copenhagen Harbour last year.
Many saw the sentence as being far two light, even by Danish standards. The state prosecutor, Elisabeth Boserup, apparently had the same inclination, because now she has appealed the city court decision to the national court in a bid to get a stiffer sentence.
As part of her appeal, Boserup is demanding that the reckless jetski driving by the defendant be treated on a par with reckless driving on the road.
READ MORE: Dane handed two-year sentence for role in water scooter tragedy
Recklessness understated
During the city court trial, the prosecution had called for a four-year prison sentence for manslaughter under particularly aggravating circumstances.
"The question to the national court will basically be an evaluation of how reckless the driving has been. Our opinion is that it's been more calamitous than what the city court found it to be," deputy state prosecutor, Anders Riisager, said according to BT tabloid.
The prosecution has decided to accept the city court's decision regarding the seven other jetski drivers involved. They were all handed fines between 3,700 and 11,700 kroner, but avoided prison time.