News
Iggy Pop to headline Danish festival
---
This article is more than 5 years old.
Legendary US rocker headlining Tinderbox this year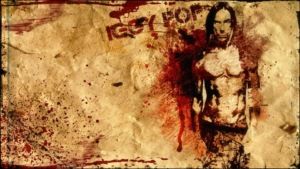 "I am a passenger … and I ride and I ride."
Yeah, get ready to ride with Iggy Pop later this year when the legendary US rocker comes to headline the Tinderbox festival in Odense.
The long-time, oft-shirtless rock star has been at it since the Vietnam War was raging in 1968, and over the last decades he has pumped out hit after hit – either as a solo artist or with his successful band, The Stooges.
His biggest hits include 'The Passenger', 'I Wanna Be Your Dog', 'Lust for Life', 'Real Wild Child (Wild One)' and 'Search & Destroy', to mention but a few, while he's also collaborated with other artists, such as Queens of the Stone Age and most recently Arctic Monkeys on his latest Grammy-nominated record 'Post Pop Depression'.
READ MORE: Roskilde Festival makes historic toilet change
Kick-ass performer
Now 70, the last time Iggy Pop was in Denmark was when he performed at Haven Festival in Copenhagen last year – a concert that was given rave reviews by all the Danish media.
Aside from Iggy Pop, Depeche Mode, Alanis Morissette, Wiz Khalifa and Skunk Anansie will be among the artists performing at Tinderbox, which will be held in Tusindårsskoven forest near Odense from June 28-30.