News
News in Digest: Optimism high as consumers show confidence
---
This article is more than 5 years old.
Not every 'record' paints a full picture though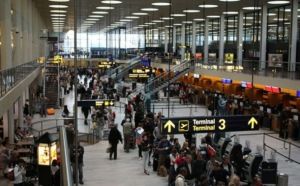 Over 70 percent of Danish workers and 63 percent of the country's companies believe 2018 will be better than 2017, according to a survey conducted by the recruitment agency Randstad.
The Danes certainly prepared for Xmas like confident consumers. Undeterred by the most expensive prices in the EU (47 percent above average according to Danmarks Statistik), there were a record number of Dankort transactions from December 1-23 – up 3.8 percent (1.7 billion kroner) on 2016.
And the Ministry of the Economy and the Interior is equally buoyant, predicting Denmark's GDP will grow by 1.9 percent in 2018 and 1.7 percent in 2019, and that employment will increase by 33,000 in 2018 and 23,000 in 2019.
As the year came to an end, it was true there were many reasons for optimism, even if there is sometimes cause for concern not reflected in the headlines.
Hoping for fair winds
Take Vestas for example. A flurry of late deals in India, Canada and central Europe has ensured another record year, but its 10,595 MW global order intake only marginally surpassed 2016.
In truth, 2017 has been disappointing. Not only has its share price suffered, but it looks set to lose many of its orders in the US as the Republican party wants to drastically cut subsidy support for the industry.
The 2018 outlook for Danish farmers is also bleak – primarily due to the falling price of pork and butter due to a worldwide increase in production.
Cost-cutting evident
Cost-cutting is all too evident in the Danish private sector, and it's no surprise to learn that  the number of paid internships undertaken by students decreased by 2,000 in 2017 – a 3 percent fall from the previous year.
The fall was partly blamed on fewer youngsters pursuing vocational programs, but companies are increasingly regarding the contracts as an expense they can do without.
Reducing your overheads will ultimately work in your favour, and the number of bankruptcies fell by 500 during 2017, according to Experian, even though a record 1,380 went belly up in December – the highest monthly figure since records began in 1996.
Infrastructural growth
Infrastructure-wise, Denmark is talking up a big future with both its shipping industry and biggest airport on the frontfoot.
Over the last six months, the Danish-flagged fleet has increased by 800,000 gross register tonnage, moving a place up the world rankings to 13th place in terms of total tonnage,.
And Copenhagen Airport is making inroads in its bid to increase its annual passenger numbers from 29 to 40 million, recently acquiring a 900 million kroner loan to finance further expansion ahead of an expected lowering of tariffs now Macquarie has departed as a stakeholder, as well as confirming plans for a 20,000 sqm new cargo centre.
Intercontinental travel, meanwhile, grew by 6.2 percent in 2017, and the region's biggest operators are thriving. SAS confirmed its best result for two decades (pre-tax profit of 1.3 billion kroner), while Norwegian has added 32 aircraft, 54 mostly intercontinental routes and 2,000 employees.