News
Danish News in Brief: Danes could potentially buy much more online
---
This article is more than 5 years old.
In other stories, spice up your life with a pepper spray, owls to combat rats and women musicians live a healthy life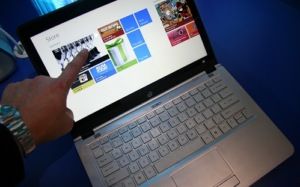 Danes can easily triple the amount of goods that they buy on the internet, if the results of a new analysis from Kraka on behalf of the confederation of Danish industry, Dansk Industri (DI), are to be believed.
Although Danes are already comparatively active internet consumers, online trading only accounts for around 12.5 percent – or 807 billion kroner – of the average total household consumption. This could easily be increased to 49.7 percent of total household consumption, the analysis suggests.
Coolshop sells almost all its goods through the internet. Jacob Risgaard, the firm's head of marketing, thinks that help and advice on the site and transparency is the key to success. "If you go into a shop, you would never ask 30 other customers their opinion of a specific product. The net is more transparent."
Another key factor is the ease of use. Annette Falberg from DI Handel said that "our companies are really good at coming up with solutions that make internet trading easy and convenient." She added that the reason some Danes were a little hesitant about internet trading was that there are still quite a lot of people who have never tried it.
---
Government wants to relax rules on pepper sprays
A new law proposed by the Danish government would allow anyone over 18 to keep a pepper spray in their own home. It would also extend to allowing anyone with a 'special need' to carry a pepper spray in a public place, DR Nyheder reports. A 'special need' could be if the person has previously been attacked or stalked. As the law stands at present, it is necessary to have a permit for a pepper spray. Previously, the anti-crime council Det Kriminalpræventive Råd warned of the risks of legalising the use of pepper sprays, but the justice minister, Søren Pape Poulsen, does not think there would be a problem. "The fear of being assaulted by a violent ex-partner or pursued by a stalker can ruin a victim's life, so people at risk should be allowed to carry pepper sprays and any citizen ought to be able to keep one within the four walls of their home," said Poulsen.
Owls to combat rat plague in Aalborg
A number of Danish municipalities have been struggling with plagues of rats and Aalborg has decided to try out a novel solution: owls. The municipality will put up nesting boxes in Østre Anlæg, a park with an especially serious rat problem, in the hope of encouraging owls to use them and dispose of the pesky vermin, reports TV2 Nyheder. "Owls are incredible mouse and rat hunters," said Esben Bech, who is Aalborg's nature consultant. "They're very muscular birds who can squeeze the life out of a brown rat in seconds by getting hold of it with their deadly talons that go right through the skin and kill the animal," he added. If a pair of owls settles in and raises a brood, they can eat up to 3,000 mice and rats in a season. "Evidence exists from other places where owls have been introduced and they have made a big difference," said biologist Kirsten Dyrh-Jensen.
Women musicians live healthier lives
A new research project carried out by Aalborg University and the Danish national institute for public health has found that, by and large, female musicians smoke and drink less than the norm, eat more fruit and vegetables and are more active in their leisure time. In the survey, 14,265 Danes answered questions on their welfare, health habits and to what degree they played music. The study also concluded that male musicians were more unhealthy than average – more likely to drink more and use cannabis – as well as having a tendency to being overweight, reports Videnskab.dk. The researchers also discovered that the type of music played and whether the person was a professional or amateur made a difference. Professional musicians playing metal, hip-hop, rap and some kinds of jazz tended to die younger and were more unhealthy, as well as consuming more stimulants. "There are completely different behavioural norms connected to being in a rock band compared to being a singer in a rhythmic or classical choir," said Lars Ole Bonde, one of the researchers behind the project.