News
PM in jaunt to Strasbourg and Davos
---
This article is more than 5 years old.
Reforming the human rights system and reaching climate goals among key issues up for discussion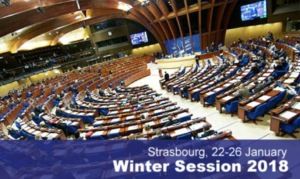 The Danish PM, Lars Løkke Rasmussen, will be in Strasbourg today as part of the Danish six-month chairmanship of the Council of Europe to speak to the Parliamentary Assembly (PACE), before heading to Davos for the annual World Economic Forum summit on January 26.
In Strasbourg, Rasmussen will meet the secretary of the Council of Europe, the head of PACE and the president of the European Court of Human Rights, while focusing his efforts on the central component of the Danish chairmanship – a reform of the European human rights system.
"We live in a time where international institutions are more important than ever before. Denmark was one of the founders of the Council of Europe, which for decades has fought hard for the values our society is built on," said Rasmussen.
"Reforms are needed to ensure continued support for the human rights system."
READ MORE: Government launches national action plan for UN Global Goals
Diligence in Davos
One of the areas needing reform, according to Denmark at least, is the way the European Court of Human Rights interprets the convention regarding criminal foreigners being expelled from Denmark.
In Davos, Rasmussen will discuss the perspectives and challenges presented by the automation of and digitalisation of jobs, and the global work on reaching the UN Global Goals and targets stipulated by the climate agreement in Paris.
To this end, the PM will meet with leaders of global tech giants Microsoft, Siemens and Unilever, while the Danish finance, business and employment ministers will also take part.