News
Christiania fire kills two men – police suspect foul play
---
This article is more than 5 years old.
First victim died on the scene, the other hours later in hospital after jumping from a third floor window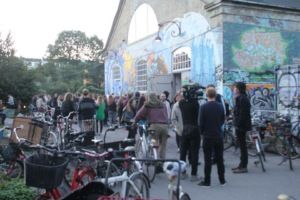 Copenhagen Police has confirmed it will be launching a criminal investigation into a fire in Christiania last night that caused the deaths of two men.
One man died in a third floor apartment, while the other jumped from a third floor window and then died of his injuries at Rigshospitalet this morning.
Six other people have been treated for smoke inhalation.
Police clarifying circumstances
Thomas Juhl, an investigator with the police force, confirmed that the fire will be treated as a homicide case until the circumstances are clarified.
"We have forensic technicians out there, and of course we are also talking to witnesses," said Juhl.
"We are investigating the case as a homicide for the present time."
Neither of the men have yet been identified.