News
Straight up Slim Shady: Eminem to headline Roskilde Festival
---
This article is more than 5 years old.
Legendary rapper to perform in Denmark for first time this summer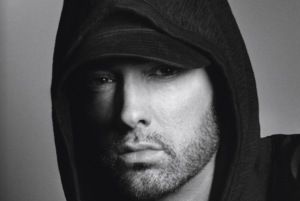 His name is (what?) His name is (who?) His name is … Slim Shady!
That's right peeps, this summer Roskilde Festival will get buzzed, get drunk, get crunked, and get fuuuuuucked up when US rapper Eminem comes to Denmark for the very first time.
Fittingly, the iconic US rapper will perform on the Orange Scene on July 4 and probably showcase some of his numerous global hits such as 'Stan', 'The Real Slim Shady', 'My Name is' and 'Cleanin' Out My Closet', to mention just a few.
"We've tried to get Eminem to Roskilde Festival every year since the turn of the century, so it's almost indescribable that we've finally succeeded in 2018," said Anders Wahrén, the head of the festival's booking committee.
"I can't think of a bigger scoop than landing him and I almost shed a tear when I received the call that finally confirmed his presence."
READ MORE: Roskilde Festival makes historic toilet change
Heavyweight in Hip Hop
Eminem, 45, has enjoyed record sales exceeding 172 million copies and has risen to become one of the bestselling rappers in history since busting through in 1999 with his second studio album 'The Slim Shady LP'.
His most recent album, 'Revival', hit the Billboard charts at number one, making him the only artist to have eight albums on the trot debuting at the top.
Aside from Eminem, the likes of Bruno Mars, Gorillaz, David Byrne, Nephew and Mogwai will also be among the many performers at Roskilde Fesitval, which runs from June 30-July 7.