News
Selling property can end up being a risky business – for the seller
---
This article is more than 5 years old.
Buying and selling property in Denmark can hold hidden pitfalls for the unwary and those unfamiliar with the system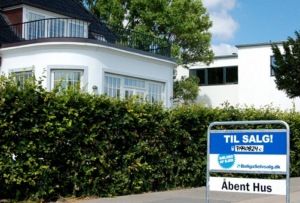 Under Danish law, anyone selling a house is responsible for any damage or deficiencies that might come to light for up to 10 years after the sale.
However, this potentially costly timebomb is usually mitigated by a special insurance policy, ejerskifteforsikringen, which the seller takes out based on a survey that he has an expert conduct before the sale.
READ ALSO: A prevalence of property pitfalls
These surveys are now in the spotlight because of the close involvement of insurance companies with the companies that do the surveys and produce the Tilstandsrapport – the report detailing the condition of the house, reports Politiken.
A conflict of interest?
The association of Danish conveyancing lawyers, Danske Boligadvokater, has highlighted how there could be a potential conflict of interest. Jan Schøtt-Petersen, the chair of the organisation, feels that the reports are being made as 'woolly' as possible so that insurance companies can avoid paying up in cases of dispute.
"It is our experience that when the Tilstandsrapport has to be made, the insurance company suggest the surveyor to be used, and those who compile the report add more and more caveats to it so that the insurance company can minimise its responsibility if anyone claims through their ejerskifteforsikringen," said Schøtt-Petersen.
The surveyor's report ought to be totally impartial, he adds: "It ought to list what is wrong with a property and not just be purely a vehicle for the seller's or buyer's interest."
Support for this point of view has come from the consumer organisation Tænk.
"Unfortunately, over the last few years we've seen an increasing number of reports in which they've used a very woolly formulation such as 'risk of damp' or similar, which means the insurance company can then come back later and say that there was a critical point raised in the report [and thus avoid compensating]," says Vagn Jelsøe, the deputy head of Tænk.
Convergent aims
Ultimately, it is the surveyor's report that forms the basis for the insurance policy designed to protect both buyer and seller against possible future disagreements about damage discovered after a sale.
However, Hans Reymann-Carlsen from the trade organisation of insurance and pension companies, Forsikring og Pension, dismisses the claims.
"Insurance companies and house-buyers have exactly the same interests when it comes to the Tilstandsrapport: that it shows the damage and deficiencies in the house," said Reymann-Carlsen.
He also rejects the idea that there could be a hidden agenda from insurance companies as "undocumented speculation".
"If we really imagine that insurance companies acted this way, they would be sure of losing the case if it ended up in the insurance tribunal, Ankenævnet for Forsikring," added Reymann-Carlsen.