News
News in Digest: Holding back on the sprinklage
---
This article is more than 5 years old.
Whether it's sugar or water, too much is a bad thing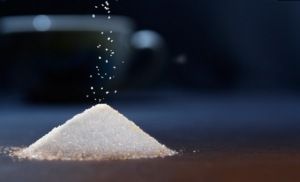 Everything in moderation – we don't need doctors to tell us that. But everyone knows somebody who drinks six litres of full-sugar soft drinks a day, with the Grim Reaper for company. The graveyard is full of morons.
Circulation like Carrie's
People were surprised when Carrie Fisher died, but then again, she did drink 16 cans of Coca Cola a day. And now a new study by the department of nutrition, exercise and sport at the University of Copenhagen has highlighted the danger.
For the purpose of the study 12 healthy men ingested 225 grams of sugar per day, after which researchers tested their blood circulation while they were sitting down and kicking out with one leg. After 14 days, circulation in the leg had been reduced by 17 percent.
The study authors claim the findings underline how sugar narrows our blood vessels, thus affecting their ability to distribute blood effectively.
READ MORE: Cut down on sugar intake or face the consequences, report concludes
Anti-idiotics
Quickly learning from their mistakes are the nation's doctors, as the number of children under the age of five administered antibiotics has fallen by 33 percent since 2007.
Nevertheless, far too many kids are still being prescribed the drugs in connection with middle ear infections, even though they are the cause of a viral infection. In fact, Sundhedsstyrelsen reports that only 5 percent of the treatments work, while 7 percent will experience side-effects.
Additionally, the doctors claim parents often demand antibiotics, so their children can heal quickly and they can return to work.
READ MORE: Significantly fewer Danish children getting antibiotics
Testosterone issues
Likewise, the over-consumption of Ibuprofen – a popular over-the-counter drug used to alleviate pain, fever and inflammation – can be harmful to men's testosterone production, according to a Danish-French research project.
Last year researchers demonstrated that taking Ibuprofen increased the chances of a cardiac arrest by 31 percent.
READ MORE: Popular painkiller can alter male hormone balance, research finds
Failing those with stress
If only we could suffer from stress in moderation. Workplace stress affected 23,175 people in Denmark last year – a more than 50 percent increase on 2010.
According to research from the University of Copenhagen, only 23 percent are still employed at their place of work four years after their illness is reported. Of those who leave, the majority were fired and still unemployed two to four years later.
However, one welcome boost is the news that the government intends to amend the Working Environment Act so that the Arbejdstilsynet workplace authority can interview employees about their mental health without their boss present.
Avoiding asthma
Too much of the same thing can be bad for babies as well. A varied diet, and at least six months of breastfeeding, will help them to develop their gut microbiota and avoid getting asthma in later life.
Research by Dansk BørneAstma Center shows that the development of the bacteria is essential if the child's mother is asthmatic.
Some 87 percent of children with asthmatic mothers and underdeveloped gut microbiota develop asthma by the time they are five.
READ MORE: Gut bacteria development connected with asthma risk
Too wet for croquet
And finally, 80 out of the country's 98 municipalities had more rain than expected in 2017 – the tenth wettest year since records began in 1874. The result is no more space left for water in the ground.
"Rising sea levels are a very big problem in the long-term, but increasing rainfall will hit us sooner. It's a problem we may have turned a blind eye to," Jørgen E Olesen, a professor at the Department of Agroecology at Aarhus University, told DR.
"In west and north Jutland, the water level is so high on the fields that crops aren't harvested and there are fields where it's impossible to sow. The groundwater level is simply way too high."