News
Foreign minister heading for Russia talks
---
This article is more than 5 years old.
Anders Samuelsen to lock horns with Sergey Lavrov over a number of issues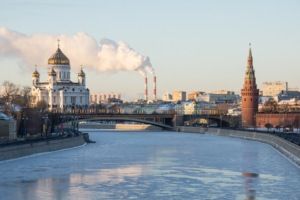 The foreign minister, Anders Samuelsen, will be in Moscow over the next two days to meet with his Russian counterpart, Sergey Lavrov.
Samuelsen will broach a number of subjects with Lavrov, including Russian aggression in Ukraine, the Baltic countries and the Baltic Sea.
"I look forward to visiting Moscow. It's no secret that Denmark and Russia see things differently in a number of areas," said Samuelsen.
"At the same time, we are also going to talk about the areas where there is room for Danish-Russian co-operation, such as in the Arctic – where Denmark, Russia and the other Arctic states want to retain and strengthen a peaceful and financially-viable development of the region."
READ MORE: Russian ambassador weighs in on Danish defence spending debate
Better conditions
Samuelsen will also lead a meeting regarding Danish-Russian economic co-operation along with the Russian transport minister, Maxim Sokolov.
His aim will be to help Danish companies get the best possible conditions for doing business in Russia.
Russia has long been critical of Denmark's position regarding the building-up of NATO troops in the Baltic region. On February 1, the Russian ambassador to Denmark, Mikhail Vanin, denounced Denmark's recent increase in its military budget.