News
Danish research still packing strong global punch
---
This article is more than 5 years old.
Research from Denmark the fifth-most cited in the OECD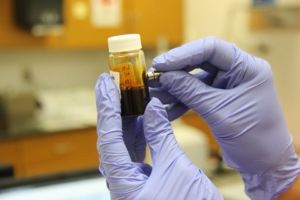 When it comes to prowess in research, few countries pack a punch like Denmark.
According to annual research barometer review Forskningsbarometer 2017 (here in Danish), published by the Education and Research Ministry, Denmark ranked fifth in the OECD for cited research from 2012-16.
Denmark is at the very top when it comes to the most cited publications, with a fifth of Danish publications being among the 10 percent most cited publications in the OECD. Only Switzerland can rival that potency.
"For many years we have made an impression as one of the strongest countries in the world when it comes to scientific breakthroughs. Danish researchers, as we can see here, are among the most cited in the world," said Søren Pind, the education and research minister.
"But we can't escape the fact that the international competition is fierce, so for Denmark to remain an elite research nation we must keep improving."
READ MORE: Denmark unveils Nobel Prize strategy
A Nobel cause?
Forskningsbarometer 2017 showed that Denmark generally has a considerable impact across the six key areas of natural science, technical science, health science, agriculture and veterinary science, social science, and the humanities.
Danish research is particularly well-cited within the humanities, and it also remains strong within social science.
In terms of research productivity per capita, Denmark was third in the OECD from 2012-2016, behind only Switzerland and Iceland.
The news follows the government's unveiling of a new strategy in December that is aimed at bringing more Nobel Prizes home to Denmark.