News
Danish universities taking hard look at sexual harassment
---
This article is more than 5 years old.
A group of female students pen open letter to their rectors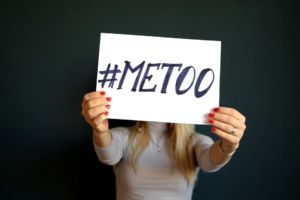 Denmark's universities are teaming up with the student organisation DSF to investigate the extent of sexual harassment on their campuses.
DSF has heard from students who have been harassed by other students, as well as from university employees.
"Among other things, there are examples of unpleasant experiences at Friday bars and on intro trips," Sana Mahin Doost, the head of DSF, told DR Nyheder.
"But it's also very frequent between students and teachers, where an unequal power balance is being abused."
Doost hoped that the findings of the investigation will be released to the public sometime this spring.
READ MORE: Big Danish ballet name suspended in US in wake of sexual harassment accusation
University backing
Today, Information newspaper will print the open letter penned by almost 50 female students to the rectors of their universities in an effort to raise awareness about harassment on campuses.
The universities aren't shirking the issue and were quick to link up with DSF to better shed light on the problem.
"Now we must wait and see what this survey is going to reveal. But from the universities' side, there is a clear interest in continuing the dialogue with students," Jesper Langergaard, the head of university organisation Danske Universiteter, told DR Nyheder.
"What can we do to shed light on this issue and to make the students feel safer at university?"