News
Prince Henrik returns home to spend final days
---
This article is more than 5 years old.
Prince moved to Fredensborg Castle and remains in serious condition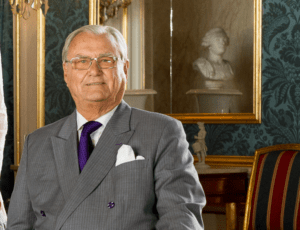 The Royal Family has revealed that Prince Henrik has been transferred from city hospital Rigshospitalet to Fredensborg Castle to spend his final days.
The Prince's condition remains serious after his health deteriorated severely last week. A number of family members rushed to Copenhagen to pay a visit to the ailing husband of Queen Margrethe II.
READ MORE: Prince Henrik's condition worsens
Dementia downturn
Last week, Crown Prince Frederik cut short his visit to the Winter Olympics in South Korea, which he was attending in his role as an IOC member.
Prince Henrik, who is suffering from dementia, had been hospitalised since January 28, when he was admitted for tests and follow-ups to his hospital stay in August last year.