News
Denmark boosts terror-prevention efforts in the Middle East
---
This article is more than 5 years old.
20 million earmarked to combat extremism in Iraq, Jordan and Lebanon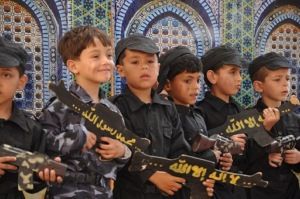 The foreign minister, Anders Samuelsen, has set aside 20 million kroner to help fight and prevent violent extremism in Iraq, Jordan and Lebanon in 2018.
The funds will be allocated to a pilot program aimed at preventing radicalisation at the local level, halting the financing of terror, countering online Islamic State (IS) propaganda and ensuring that terror investigation follows human rights and judicial guidelines.
"The fight against terrorism and violent extremism can't be won using weapons alone. It's also necessary to employ a long-term and broad-spectrum strategy in order to prevent people from developing into terrorists in the first place," said Samuelsen.
"We need to strike early and make sure that the youth of the Middle East aren't caught in the twisted net of terror propaganda. We must prevent radicalisation all the way out in the local communities and the terrorists off from their sources of finance."
The Danish prevention program is being implemented in connection with military contributions, the stabilisation efforts, humanitarian aid and via the Danish-Arabic Partnership Program.