News
Provinces in drive to increase Chinese tourist numbers
---
This article is more than 5 years old.
As more people from China visit Denmark, towns outside Copenhagen are beginning to spot tourist growth potential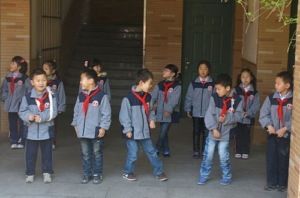 Last year, Chinese tourists made 226,000 overnight stays in Denmark, but most of these were in Copenhagen.
Now, towns in the provinces have started eyeing up opportunities to attract this growth industry and if all goes well, to profit from the money that tourists spend, reports DR Nyheder.
READ ALSO: Copenhagen among quickest-growing tourism destinations in Europe
Seeking new experiences
Casper Tollerud runs a travel company called Beiou360 that has specialised in the Chinese market. He thinks this could be good business.
"We're seeing a new tendency amongst the Chinese tourists. Many of them are tired of the infamous 'Eight countries in ten days' trips. They are looking for more authentic experiences."
"We can see that they are interested in things like Vikings and the Jelling monuments. Oyster catching in the Weddle Sea could also be a potential attraction," added Tollerund
Helping local businesses
Vejle has set up a special group to prepare to receive Chinese visitors. Last year there were under 1,000 of them and if the group has its way, this should grow to 25,000 in two years.
"We are giving courses to businesses. If you have a cafe, maybe you would like a menu in Chinese. You might also like to know that Chinese people would rather have boiled water instead of cold water to drink," said Maria Sommer from Vejle's 'China Ready' project.
Schools could be the answer
The tourist association in Randers is trying a different approach. They want to invite Chinese tourists into their homes. To that end, the town has already become involved with Chinese school trips.
Government policy has decided that Chinese schools should as a minimum have the chance to send their students on a trip abroad, so this is potentially a very lucrative market.
"In Randers they got what both the children and their parents wanted: a chance for Chinese children to meet Danish children as equals," said Tollerud.