Business
Green is the new black: proposed tax targets HBO and Netflix
---
This article is more than 5 years old.
Broad agreement on new media rules mean that streaming services will pay more to Danish state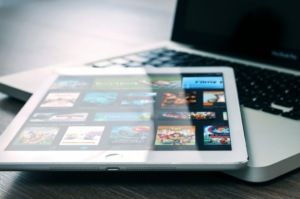 Streaming services Netflix and HBO Nordic could soon be forced to contribute to a financial fund for Danish language TV and film content.
READ MORE: Danish MPs demand streaming service tax
A proposal conceived by Socialdemokratiet has gained recent wide-scale approval among the other parties in Parliament.
The proposal suggests that online streaming services pay a 5 percent tax on top of their current fiscal contributions.
The Danish parties will meet soon for media negotiations, when the exact terms of the new state levy will be agreed.
A boon for Danish talent?
Netflix accrued roughly 78 million dollars (472.6 million kroner) in revenue in 2017 in Denmark, whilst in the same year its international takings were in excess of 11 billion dollars.
A recent report commissioned by the Ministry of Culture supported the increase in taxation amid 13 other suggestions for changes to the Danish media industry.
Thomas Riis, the chair of the committee and a current professor at the University of Copenhagen, suggested in an interview with Politiken that there were clear advantages for this new affirmative action.
"This will [not only] generate more money for Danish content," he argued. "I expect it will also increase the overall activity within the national film and media industry."
However, he also sounded a word of caution. "There is a risk that the streaming services will perceive the tax as a burden," he suggested. "The repercussions of this could be that they decide to withdraw from the country completely if they think it's too expensive."