News
Danish government to no longer oil the wheels of fossil fuel extraction
---
This article is more than 5 years old.
State decision means no more exploration permits will be issued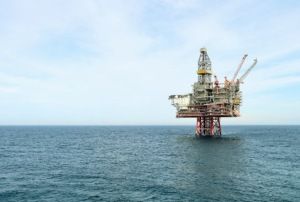 The government announced on Wednesday that it is stopping all future oil and gas extraction from Danish land and internal waters.
The decision concludes years of uncertainty regarding the future of the fossil fuel industry in the country.
It also means the Dutch company Nail Petroleum BV, which had applied for the rights to search for petroleum deposits on islands south of Zealand, will not receive an exploration permit.
Government lauds decision
Lars Christian Lilleholt, the minister for energy, utilities and climate, called it an unprecedented and decisive step for the country.
"The government has set an historic milestone with the decision to put an end to search and exploration permits for both oil and gas," he said.
The decision, Lilleholt argued, was made in response to overwhelming public resistance, which was fuelled by Nail Petroleum BV's original application to drill on Danish soil in 2016.
"There has been great local resistance [to new oil and gas extraction]," he said. "We have listened to that and we understand the frustration and anxiety that the prospect of future drilling provokes."
Environment first?
However, in his statement Lilleholt also suggested there was a secondary motive for the government's decision.
"For many years we had hoped there were large oil, natural gas and shale gas deposits in the land and inner waters of Denmark," he said. "We have now concluded they are not there."
His comments follow a report recently released by the Geological Survey of Denmark and Greenland (GEUS), which demonstrated there was no economic justification for new oil and gas exploration projects in the country.
Meanwhile, the government did approve the release of new financing to aid existing North Sea oil and gas production last year.
There was cross-party support for this investment initiative, announced in August 2017, which is expected to generate 26 billion kroner for state coffers over the next 27 years.
READ MORE: Danish government present new North Sea oil agreement