News
More action needed to prevent 're-education' trips abroad, says minister
---
This article is more than 5 years old.
Children from immigrant backgrounds are being sent abroad by their parents for indoctrination, with negative consequences resulting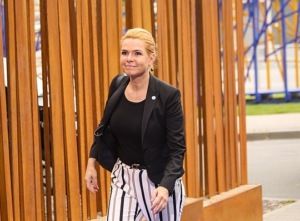 Danish municipalities know of at least 130 cases in which immigrant children have suffered negatively after being sent home for re-education because their parents are afraid that they are becoming too Danish.
The stays abroad have been found to have negatively affected the young people in terms of school work, the Danish language and their general well-being.
READ ALSO: Danish study: Spreading out immigrants a hindrance to integration
The immigration and integration minister, Inger Støjberg, wants to see more done to prevent this practice, reports DR Nyheder.
A breach of promise
"It's a serious breach of their duty of care when parents threaten and coerce their children into taking these re-education trips abroad," said the minister in a press release.
"This tells us that these parents don't want any part of Denmark for themselves or their children. But they shouldn't be allowed to make that choice on their children's behalf," said Støjberg.
"When we make a great effort to integrate refugees and immigrants living here, of course we can't just sit back and watch while someone tries to unravel the whole process."
New measures in the pipeline
The minister intends to present new measures to combat this trend when the government delivers its legislation package to deal with the parallel society.
"Children and young people growing up in Denmark should be able to develop with all the freedoms and rights that our society is built on," added Støjberg.
Dansk Folkeparti, Socialdemokratiet and SF plan to introduce an initiative that would lead to parents who send their children abroad in this way losing their residency rights in Denmark.
"We can't solve the problem 100 percent because unfortunately it is widespread in certain Muslim circles, but we may be able to dig a bit deeper into it," said DF's integration spokesperson, Martin Henriksen.
As the law stands now, it is illegal to force children and young people on these re-education trips and there is a penalty of two years imprisonment for doing so.