News
State institutions in Denmark vulnerable to hacking, expert reveals
---
This article is more than 5 years old.
If computer hackers get into state bodies, the results could be a catastrophic paralysis of vital systems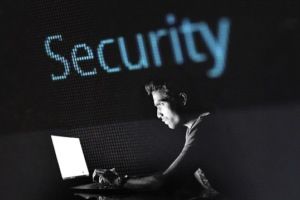 Last summer one of Denmark's biggest companies, Maersk, was hit by a hacking attack that paralysed its computer systems and ended up costing the firm an estimated 1.9 billion kroner.
And the shipper is not the only one. Twice in 2017, the Southern Denmark region experienced ransomware attacks that locked users out of their accounts and databases.
A survey of state institutions undertaken by the national auditor, Rigsrevisionen, has shown that the Foreign Ministry, health service databank Sundhedsdatastyrelsen, state railway track owner Banedanmark and the emergency response service Beredskabsstyrelsen are all potentially vulnerable to similar attacks, reports DR Nyheder.
Update your security systems!
The auditors noted that security to prevent ransomware attacks was not sufficient and that none of the institutions have fully ensured that their programs all have the latest security updates.
IT security expert Christian Dinesen from the consultancy firm NNIT feels that these institutions are making it much too easy for cyber criminals.
"It is critical, because all these institutions perform vital functions in our society," said Dinesen.
"What the report shows unfortunately is an immaturity that is also found in other places. Things like local administrators' rights and security programs not being updated have been in the spotlight for the last 15 years."
"The consequence could be a ransomware attack that will hit these institutions hard and hamper their operational ability. In a war situation, this is the first thing that an enemy would do," added Dinesen.