News
Crimes in Denmark's vulnerable neighbourhoods to be punished twice as hard
---
This article is more than 5 years old.
Government looking to crack down harder on 'ghetto' crimes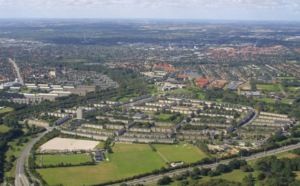 A new government proposal seeks to hand out stiffer punishment for crimes committed in Denmark's vulnerable districts – those contentiously referred to as 'ghetto' areas.
The proposal, which is part of the government's forthcoming ghetto plan, aims to punish crimes committed in ghettos – such as burglary, cannabis sales and vandalism – twice as hard as the norm.
"It should be safe to be in all corners of Denmark. We shouldn't have certain areas that are more unsafe than others, and we have a challenge there with our parallel societies," Søren Pape Poulsen, the justice minister, told Berlingske newspaper.
Aside from the new 'punishment zones', the government also wants to boost the police presence in the ghettos, including the establishment of three mobile police stations.
According to Berlingske newspaper, Socialdemokratiet party is ready to support the new proposal.
READ MORE: Crime in 'ghettos' down sharply, figures show
Dubious decision
However, the ghettos themselves are far less enthusiastic about the idea, arguing that it goes against the principles of a justice-based society.
"We are far from certain that this concept in particular will have the designed impact. The doubling of punishment for – as we understand it – lesser crimes, is not something we think will solve the problem," Keld Albrechtsen – the head of Brabrand Boligforening, which encompasses one of Denmark's notorious neighbourhoods, Gellerupparken – said according to BT tabloid.
"In particular, it would affect youngsters who are perhaps heading into a gang or crime. I don't believe that what they need is to be further criminalised. They need to be helped out of it."