Things to do
Concert Review: Never mind next door, this party was in the main hall
---
This article is more than 5 years old.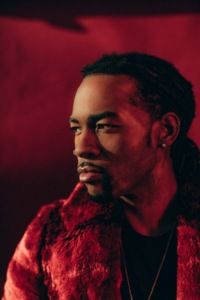 It had been a while since PARTYNEXTDOOR visited Europe, but boy did he deliver upon his return. He was warmly welcomed on a frosty night in Copenhagen where he filled out DR's large concert hall and delivered a spirited performance.
Brave warm-up
Prior to the main act, Jessie Reyez got the crowd ready with her personal stories and outstanding covers of songs by artists like Drake and Chance the Rapper.
She opened up about depression following a break-up and bravely shared a graphic story of sexual harassment.
Standout after standout
PND had real stage presence and his outstanding band gave it a rock-show feel at an R&B concert.
There were multiple moments when PND left the stage and let the band do their thing.
The crowd were hyped for early records by the artist who asked them to "sing along if you know the words and if you don't – play along".
One highlight of the show was when PND put the crowd on notice, letting them know that he penned some of Rihanna's biggest hits, and the frenzied crowd sang along to 'Wild Thoughts' and 'Work'.
Another standout moment was a rousing rendition of 'Not Nice'. The whole energy of the night was great and PND sang well live.
What we came to see – for once
On PND's biggest hit he famously sings "come and see me for once", and naturally this was the show's climax.
On a night when the band was so prominent it was only natural that he introduced them all before the evening's conclusion. The audience sounded like they really wanted him to come and see them again.