News
Increased use of faecal tests helps doctors diagnose cancer earlier, study shows
---
This article is more than 5 years old.
Colorectal cancer – or cancer of the colon, appendix and rectum – is hard to diagnose precisely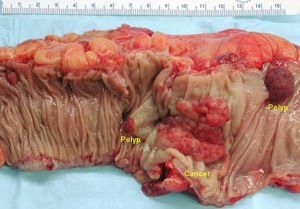 A new PhD project carried out by doctors and researchers at Aarhus University has discovered that GPs can use an existing test to see whether patients who come to them with vague, non-specific symptoms have colorectal cancer.
READ ALSO: New test can discover cancer before symptoms appear
The faecal immunochemical test (FIT) looks for hidden blood in the stool that can be an early sign of cancer. The test detects human blood emanating from the lower intestines.
A simple test can save lives
At present, most cancer cases are diagnosed by GPs even though a screening program with the FIT test was put in place in 2014.
However, it is estimated that around half the patients who come in only have vague symptoms that don't immediately suggest cancer to the GP, and this can make it difficult to catch the cancer in time.
Using a group of GPs in Region Mid-Jutland for their study, Doctor Jakob Juul Søgaard and his team have been investigating whether the FIT test can be used as a tool to examine these difficult patients.
Encouraging results
The results were encouraging. Most of the GPs in the study have now added the FIT test to their diagnostic toolbox.
Of the patients who tested positive, around 10 percent had cancer and another 15 percent other serious intestinal problems. In the cases involving cancer, 75 percent were discovered in the early stages when treatment can be most beneficial.
The researchers thus concluded that the FIT appears to be a valuable tool that can be used on patients who don't seem to have any of the usual symptoms that cause alarm bells to ring with GPs. The test can be used as an indicator to see whether further action should be taken.