News
Ex-spy chief charged with revealing official secrets
---
This article is more than 5 years old.
Past catches up with Danish ex-secret service head over candid book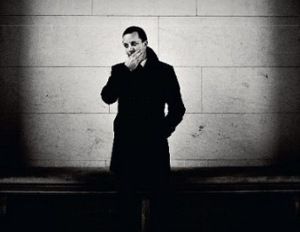 Back in 2016 the ex-head of the Danish security and intelligence service PET decided to come in from the cold and publish his memoirs.
However, although the book 'Syv år for PET – Jakob Scharfs tid' (seven years working for PET – the Jakob Scharf years) had been printed and was in some shops, PET took out an injunction to stop it because it felt it was too revealing.
In response and citing a public interest defence, the Danish newspaper Politiken then published the entire contents of the book as a supplement to the paper.
You would have thought that the matter would end there, but Scharf was nonetheless reported to Copenhagen's police for breaking his contractual oath regarding handling official secrets on 11 October 2016, and he has now been officially charged, reports DR Nyheder.
Nothing hush-hush at all
But according to Scharf, there is nothing in the book that is terribly secret.
"There's nothing in the book detailing covert operations or any other similar information from my time as head of PET," he said. "On the contrary, the book is based on criminal cases that are all on public record and have been before the courts."
In a press release, PET explained that the authorities felt that Scharf had breached paragraph 152 of the criminal code. The penalty for this can be up to six months imprisonment.
If you are a public employee and have signed the oath regarding official secrets, that can cover confidential information that you have been in possession of whilst being employed.
This would include things like covert operations carried out by PET, or any part of the agency's modus operandi that is not already in the public domain.