News
Children marked for life by poverty, study shows
---
This article is more than 5 years old.
Living in poverty, even for a short time, has a greater effect on children that had hitherto been thought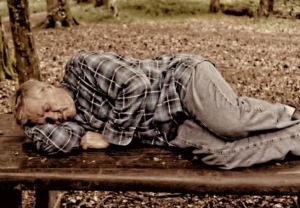 A new study carried out by Rune Vammen Lesner, an associate professor at Aarhus University, has established that children aged 13-15 are especially vulnerable to the effects of poverty.
READ ALSO: Poverty on the rise in Denmark
One year of poverty at that age will result in them earning 12 percent less in wages than the average worker as an adult.
Short education
The reason seems to be that children in this situation tend to study for a shorter period and enter the labour market earlier than their better-off peers, reports Dagbladet Information.
Although this area has been studied before, this is the first time that it has been possible to indicate the concrete causes.
"This is the first study I know of that proves that it is the fact that the children have grown up in poverty that leads to them doing badly as adults," said Jonas Schytz Juul, analyst at the think-tank Arbejderbevægelsens Erhvervsråd.