Things to do
Concert review: Soul for sale – Bilal at Lille Vega
---
This article is more than 5 years old.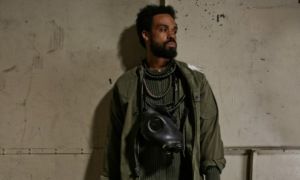 Bilal is one of R&B's iron men – still standing all these years later, if his show in  an intimate setting to a small engaged audience is anything to go by.
Bilal, armed with a band and  two microphones that he alternated between, treated a Lille Vega audience to '90s soul.
It was a mature evening, but the younger audience members seemed to get a kick out of the outstanding singing as well.
Help from his friends
With some mainstream acknowledgement due to recent link-ups with Jay-Z and Kendrick Lamar, he showcased the strength of his own catalogue. And the full range of his voice also shone through.
He performed for a good hour and a half – something that isn't common these days, even from established artists with a variety of songs to choose from.
The music, though relatively old-school, stood the test of time. Classics like 'Soul Sista' sounded particularly good live as well.
Cosy and personal
The small venue meant fans could really get up close and personal with Bilal – he was a gracious performer and modestly reciprocated the crowd's enthusiasm f.
All in all, it was a performance that was a good combination of laid-back and energetic, and the band certainly added to the experience.