News
International News in Brief: Putting women first at meeting of UN commission
---
This article is more than 5 years old.
In other news, there are strong Danish connections to tragedies in Nepal and the Arabian Sea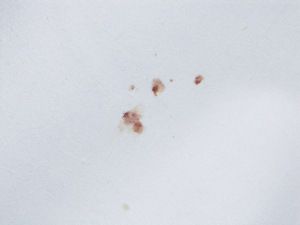 Ulla Tørnæs, the development minister, and Karen Ellemann, the gender equality minister, released a strongly-worded statement ahead of the 62nd session of the UN Commission on the Status of Women, which began in New York yesterday, reiterating their belief that "women must be able to decide on their own body – period".
READ MORE: Princess Mary helps launch new campaign for women's health
Tackling African problems
This year's theme is 'Rural Women' and in the light of the recent #Metoo movement, it is a busy agenda.
Among the items up for consideration are the sexual education of girls in Africa and Denmark's candidacy for the Human Rights Council.
"Denmark has a strong voice because we are among the world's most equal countries," contended Ellemann.
Dispelling the myths
Tørnæs is particularly keen to make a difference in the developing world.
"We know that if women postpone the time of their first pregnancy, they are more likely to take education and then establish a family," she said.
Both ministers are keen to dispel long-held myths that surround the issue, including the belief that sex education leads to earlier sexual activity, and that virgins will always bleed when they first have sex – a belief that has resulted in girls being branded impure on their wedding night and in some cases even killed.
---
Crashed plane previously belonged to SAS
The plane that crashed in Nepal yesterday, killing at least 50 people, was previously owned by Scandinavian airline SAS. Using a Dash8/Q-400 turboprop plane, the US-Bangla Airlines flight crashed in a football pitch attempting to land at Kathmandu Airport. SAS decided to permanently ground 27 of its Dash8/Q-400 turboprop planes in 2007 after a series of dramatic landings, mostly caused by vulnerable landing gear. It then sought compensation from the plane's Canadian producer Bombardier.
READ MORE: SAS cancels flights after aircraft inspections
Four Maersk sailors declared dead
Four crew members who went missing when a Maersk Line ship caught fire last week were yesterday declared dead. A further 23 aboard the Maersk Honam were safely evacuated when the vessel, which was on its way from Singapore to the Suez Canal, was hit by a serious fire in the Arabian Sea in the northwest Indian Ocean.
READ MORE: Uncertainty over cause of Maersk Line fire
Appeal to try Danish IS fighters in Kurd territory
A leading representative of the Syrian-Kurdish party Democratic Union Party has appealed for Danish help to prosecute Danish IS fighters in the Kurdish-controlled Northern Syrian region of Rojava, reports Kristeligt Dagblad. Salih Muslim Muhammad is the former co-chairman of the Syrian-Kurdish party Democratic Union Party, who today is a frequent visitor to European capitals to argue the case for granting the region full autonomy. He recently visited Copenhagen to make his case.