News
Danish officers charged in UAE leak case
---
This article is more than 5 years old.
Binder with classified documents discovered making the rounds in 'hostile power'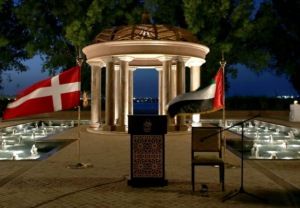 Two Danish servicemen, a current and a former employee at the Danish embassy in Abu Dhabi, have been charged with gross negligence in a case involving the leaking of classified information.
According to the charges, the two military servicemen treated classified Danish defence documents in a manner that made it possible for a locally-based employee to steal them and deliver them to a "hostile power".
The Danish Defence intelligence agency FE discovered by chance that the classified military documents were being circulated around a hostile power in the Middle East.
READ MORE: Russian ambassador weighs in on Danish defence spending debate
Facing prison
A surprise visit by the FE to the embassy in Aby Dhabi revealed that the military personnel were storing the classified material in a binder that was accessible to others.
According to Radio24Syv, it has been evaluated that the leak from the Danish embassy has not caused obvious damage to Denmark.
The two servicemen still face a fine or a prison sentence, though both men have pleaded not guilty to the charges.