News
Denmark launches new anti-bribery initiative
---
This article is more than 5 years old.
'Greasing the wheels' has long been a bane when dealing with officialdom in certain parts of the world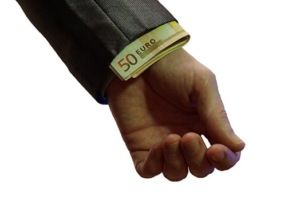 As the shipping industry can readily testify, in some parts of the world under-the-table payments to officials – either in cash or the form of cartons of cigarettes, liquor etc – have been an unfortunate reality for as long as anyone can remember.
These so-called 'facilitation payments' are requested by officials to do the job that they are otherwise paid to do. The 'extras' can be necessary to secure the correct paperwork and avoid spurious penalties, even though in reality everything is in order.
READ ALSO: Maersk draws the line at bribes
On March 14, a new measure entitled the Fight Against Facilitation Payments Initiative (FAFPI) was launched by the confederation of Danish industry, Dansk Industri (DI), and the Foreign Ministry.
Putting a stop to it
The initiative is designed to help DI's members say 'no' to these demands, as well as providing a platform for anonymously reporting this kind of behaviour.
"The problem of 'facilitation payments' has long been an intractable one. If the Danish embassies are to be of help, concrete information is needed regarding where firms and organisations run into bottlenecks," said Susanne Hyldelund from the Foreign Ministry's trade council.
"With FAFPI, we are able to get to the root of the matter and take it up directly on a local level with our partners and the authorities," she added.
Cross-sectoral co-operation
DI is an organisation that represents 10,000 companies having activities worldwide. Its members have often run into this kind of problem.
"It's striking how little international co-operation there is across sectors regarding this kind of challenge," said Christine Jøker Lohmann, a chief consultant at DI.
"An initiative like this is definitely part of the solution, because it is both a reporting tool that everyone can use and a network for exchanging information. It is vital that we break the taboo that still surrounds facilitation payments," added Lohmann.