News
Runners championing fight to curb plastic blight
---
This article is more than 5 years old.
Organisers hope the run will raise awareness of the problem of plastic waste on land and sea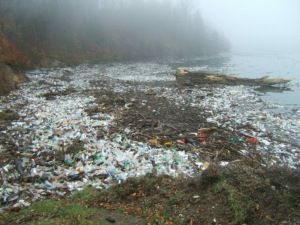 In January, the government announced its support for an EU action plan to recycle half of all plastic waste by 2030.
However, organisers of a new charity run in Copenhagen are seeking to inspire more immediate change by raising money for global plastic waste prevention.
The Ocean Run will take place on April 7 at Amager Strandpark around a 4km track.
The Blue Planet, Arval and a selection of local businesses in Amager are sponsoring the event, which organisers hope will attract as many people as possible from all age groups.
Scholars make a difference
The run was conceived by six students educated at Copenhagen Business Academy who partnered with the Danish NGO Plastic Change to create the event.
"We feel proud and honored to have such responsible and hardworking graduates as the founders of The Ocean Run," said Ginka Rinkova, one of their professors at the academy.
"The Ocean Run is a beautiful event for human action and environmental change," she enthused. "We have great hopes now for a better tomorrow as these young people show they care consciously about making a difference to [this] global matter."