News
Danish News in Brief: Warmer climes in store with 8 degrees forecast for the weekend
---
This article is more than 5 years old.
In other news, the future also looks brighter in the realm of youngster alcohol consumption and the capital's pickpocket problem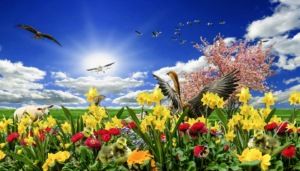 So far this month, the average temperature has been hovering around minus 1 degrees, and despite warmer weather forecast for the remainder of this week, there is a possibility that Denmark might experience its first sub-zero March since 2013, when the daily average was -0.8.
Denmark's coldest ever March was in 1942 when the average temperature was -3.5 degrees, while 1987 was the coldest in the last 40 years with -1.8.
Saturday scorcher!
Today, however, temperatures could rise as high as 5 degrees, and more of the same is expected over the rest of the week, with 8 degrees forecast for Saturday.
Night-time temperatures will also improve. While -5 degrees is forecast for Tuesday night, it promises to be the last frost of the week as temperatures stay above zero for the remainder.
---
Youngsters drinking less despite peer pressure to consume more alcohol
Young people aged between 15 and 25 are drinking less alcohol than a year ago, according to an Epinion poll commissioned by Kræftens Bekæmpelse and TrygFonden. The number drinking every weekend has fallen from 27 percent in 2014 to 12 percent in 2017. However, half think that alcohol consumption is still too prevalent and they blamed a poor drinking culture. Some 42 percent said they had been coerced into drinking more than they would like by friends.
Pickpocket incidents in decline in Copenhagen
The number of incidents involving pickpockets in the Danish capital fell by 10 percent in 2017, according to Copenhagen Police. Nevertheless, there were still 27,442 incidents. Tourists and youngsters, particularly those enjoying a coffee in a café or nighttime attractions, are the most frequent victims. In 2016, 60 percent of the country's incidents took place in Copenhagen, where the Central Station, Nørreport, Vesterport and Kongens Nytorv are the worst-hit areas. The police partly attributed the decrease to a campaign entitled 'Pickpockets Love Distractions'.
Dane becomes the first to paddle across the Skagerrak
A 24-year-old Dane has become the first person to paddle from Denmark to Norway. It took Casper Steinfath 18.5 hours to navigate the 138 km from Hirtshals in northern Jutland to Kristiansand in Norway on a 4.25 metre-long paddle board – fulfilling a dream he first had aged 13 about becoming the first to paddle across the Skagerrak. "I have never been as tired as I am right now," he told TV2 after finishing. A previous attempt failed after he gave up 12 km short of Norway. Steinfath is a four-time world champion in stand-up paddling.