News
Fehmarn Belt project running into further delays
---
This article is more than 5 years old.
The necessary permission from the German authorities to start the project won't be available by the summer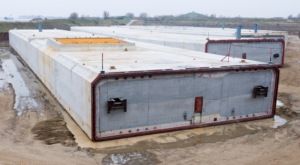 Denmark's biggest infrastructure project to date, the projected Fehmarn Belt tunnel, has again run into trouble.
Ever since Danish approval for the project which would connect up Denmark and Germany came in the spring of 2015, it has been plagued by delays and budgetary problems.
READ ALSO: Troubled Fehmarn Belt project to continue following cross-party agreement
The tunnel has been budgeted to cost 52.6 billion kroner and staying on schedule is crucial to keeping costs at this level.
Three weeks ago, transport minister Ole Birk Olesen decided to allow the building consortium to bring forward the preliminary activities to prepare for construction on the understanding that the German authorities would green-light the project by the summer, reports Jyllands-Posten Finans.
It now appears that the required approvals will not be available before the end of the year.
Tunnel vision
German local politician Sandra Redman told Finans that according to her sources, the problem lay with the fact that the company behind the project, Femern A/S, had not sent their paperwork in on time for approval.
"As far as we've been informed, they ought to have submitted their documentation in the autumn in order to have it approved by the summer, but the paperwork was actually only submitted in March," said Redman.
Even after the German authorities approve the project it is expected that another two years could go by on court cases. It now seems that the earliest tunneling can start would be the end of 2020. This means that Femern A/S will also have to renegotiate the main building contracts and that could end up being a costly business.