News
English language becoming a force in Danish universities
---
This article is more than 5 years old.
Almost half of graduate students have classes in English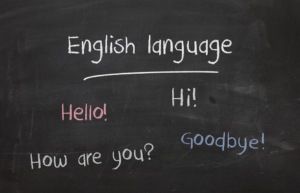 University students in Denmark are increasingly finding themselves having to read and speak English in the classrooms.
According to figures from the national statistics keeper Danmarks Statistik, 43 percent of the 64,700 current graduate students in Denmark received classes in English.
At some universities, such as at Copenhagen Business School and ITU in Copenhagen, English has superseded Danish as the dominant language of use.
The same is the case at the Technical University of Denmark (DTU), where all graduates have been taught in English for the past decade, and it's no coincidence.
"Within engineering, English is the international language of choice, so by offering it we ensure we equip the Danish students with a level of English that makes them competitive internationally," Anders Bjarklev, DTU rector, told DR Nyheder.
READ MORE: Danish universities taking hard look at sexual harassment
DI delighted
The figures also reveal that 57 percent of the graduate students who chose English-language educations are Danish citizens. Meanwhile Roskilde University has the fewest graduate students studying in English.
The national confederation for industry, Dansk Industri (DI), is pleased with the development as it provides higher-quality educations.
"We get some students that can obtain knowledge from all over the world and benefit from research environments that are outside Denmark," Rasmus Dahl, a spokesperson for DI, told DR Nyheder.
"We think that it's wonderful that Danish students are also aware that attaining knowledge in a foreign language is actually a plus in terms of their careers."