News
Government agrees to free medicinal cannabis for terminally-ill patients
---
This article is more than 5 years old.
Cannabis is set to join the list of subsidised medicines in Denmark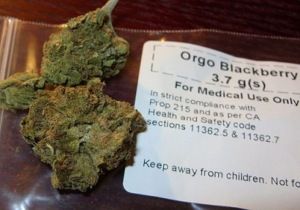 A new agreement has been reached between the government and Dansk Folkeparti in order to reduce the price of cannabis prescribed to sick and dying patients.
Under the new deal, terminally-ill patients will get the drug free and there will be a 50 percent rebate for non-terminally-ill patients.
Although the agreement will only come into force on 1 January 2019, it will be made retroactive, reports DR Nyheder.
READ ALSO: Doctors refusing to prescribe medicinal cannabis despite governmental trial
Lower the price
Up until now, at least 200 people have been prescribed medicinal cannabis as part of a trial that began on January 1 this year.
But there has been criticism that the drug is too expensive.
"As I see it, it is important that medicinal cannabis is subsidised so that everyone can benefit from it, regardless of their income," said Dansk Folkeparti's health spokesperson Liselott Blixt.
She would like to see the subsidy phased in earlier. "It's not much use to those who could benefit from it now and who are dying. I'll see if I can persuade the minister to pass an accelerated bill," said Blixt.