News
Danish News in Brief: Significantly fewer teen parents in Denmark
---
This article is more than 5 years old.
Last year saw the lowest number of babies born to teenage moms in a decade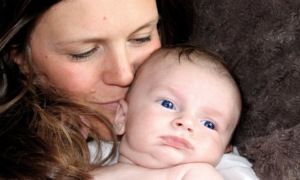 Over the past ten years, the number of teenage mothers in Denmark has fallen considerably, according to new figures from the national statistic keeper Danmarks Statistik.
The figures reveal that 474 children were born to teenage mothers in 2017 –almost half the annual number recorded between 2007 and 2009 and the lowest number in a decade.
"When you're 15 and become pregnant, there is an association connected to shame and insecurity," Ninna Thomsen, the head of family and pregnant advocacy association Mødrehjælpen, told DR Nyheder.
"The girls uncover their pregnancies earlier and can get an abortion because they can easily purchase a pregnancy test at any discount supermarket."
READ MORE: Danish research: ADHD increases the chance of teenage parenthood
Tougher for teens
Thomsen also contended that teens have become more aware of sexuality and prevention thanks to better sex education at schools.
A number of studies have indicated that young mothers are at a higher risk of never getting an education or finding a job.
Moreover, parents usually have a more durable relationship when they reach their 20s, so there is also an increased risk of teen mothers becoming single moms if they aren't already at the time of birth.
---
Arrests made in Turkish embassy attack
Four men have been arrested in connection with the firebomb attack on the Turkish Embassy in Copenhagen on March 19. According to the police, surveillance tapes showed that four men were involved in the Molotov cocktail attack, and they believe they have picked up all four now. The four have been charged with attempted arson. PM Lars Løkke Rasmussen lauded the police for their work. "An attack on other countries' diplomatic representations is extremely serious," he said on Twitter. The damage to the embassy ended up being minimal and no-one was injured. No motive for the attack has been unveiled as of yet.
Eriksen best in the world
With the World Cup just around the corner, Denmark's hopes of success live or die with midfielder Christian Eriksen. And there may be a good reason for that. According to a new report from the CIES Football Observatory, Eriksen has been the best offensive midfielder out of all the players turning out in the top leagues in Spain, England, Germany, Italy and France over the past three months. The report ranked the players based on their technical acumen, strength in the tackle, vision, assists, finishing and dribbling.