News
Industrial action update: Despite continued negotiations, no settlement in sight
---
This article is more than 5 years old.
Intense burning of the midnight oil over Easter has not brought the parties much closer together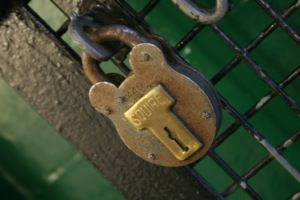 Despite ongoing talks, Denmark could still be heading for its most serious period of industrial action for decades.
The public sector workers strike and the lockout subsequently imposed by employers, which were due to start on 4 and 10 April respectively, were postponed by the moderator Mette Christensen by two weeks.
READ ALSO: Lockout a reality: Denmark could grind to an indefinite halt on April 10
The reason for doing so was that Christensen felt there was still a chance a negotiated solution could be reached.
No closer to resolution
However, despite negotiations over the Easter holidays culminating in a marathon 16-hour session ending at 02:30 this morning, unions and employees have still not reached an agreement, reports Politiken.
According to Michael Ziegler, the negotiator for the association of municipalities, Kommunernes Landsforening, things haven't really moved on a lot.
Dennis Kristensen, his opposite number at the trade union FOA, agreed.
"We've spent an awful lot of time on the subject of the day – which was how large any wage increases should be," said Kristensen.
Preparing for the worst
As things currently stand, if all else fails and the moderator doesn't extend the negotiating period by another two weeks, the strike could start on April 22 and the lockout on April 28.
As previously reported, the consequence would be an almost total paralysis of the public sector with no schools or daycare institutions, hospital operations postponed, and large swathes of the public transport network out of action.
READ ALSO: Industrial action in Denmark: Here's what the lockout means to you
Negotiations are set to restart today at 13:00 at the artbitration body Forligsinstitution.