News
Denmark among worst overfishing nations in Atlantic
---
This article is more than 5 years old.
Danes seventh in Europe when it comes to exceeding TAC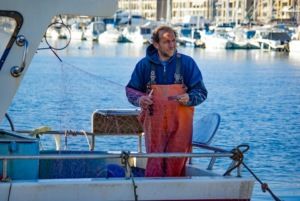 A new report by the New Economic Foundation listed Denmark as one of Europe's worst countries when it comes to overfishing the Atlantic Ocean.
Denmark exceeded its TAC (total allowed catch) for commercial fishing stocks by 5.6 percent (21,898 tonnes), ranking it the seventh worst in Europe.
"The UK, Ireland, the Netherlands, and Denmark are the worst offenders in terms of the total tonnage of TAC set above advice," the New Economics Foundation wrote.
"Ministers representing these member states have received the largest TAC increases above scientific advice in terms of tonnes and are therefore the most responsible for impeding the transition to sustainable fisheries in the EU."
READ MORE: Danish PM reported to police in fishing quota case
Meddling lobbyists
Ireland was ranked as the worst offender in terms of exceeding TAC with a whopping 17.8 percent, followed closely behind by the UK (15.0).
Up next was Belgium (8.2), followed by the Netherlands (7.5), France (6.5), Germany (5.9) and Denmark.
The report (here in English) also found that a 2017 investigation by the Europe Observatory revealed that fishing industry lobbyists from a number of countries – Denmark included – used press passes to try and gain access to the EU Council building during ministerial meetings regarding fishing quotas.
The news comes just days after it was revealed that Danish fishermen were trawling in the Øresund straight, despite it being banned for over 80 years.