News
Government rolls out stiffer rules for digital sex violations
---
This article is more than 5 years old.
Meanwhile, the fine for indecent exposure is also doubled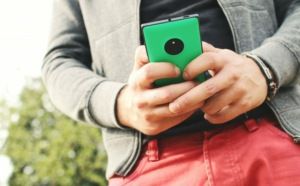 The government has revealed new legislation to make punishments for digital sex violations far stiffer than they are currently.
From April 15, digital sex violations (such as sharing nude photos online) will carry sentences of up to three years in prison – about a third higher compared to what the current law stipulates.
"Digital sex violations are disrespectful actions that can often have long-term consequences for the victim," said the justice minister, Søren Pape Poulsen.
"By increasing the punishment by a third for vicious digital crimes, we underline the seriousness of the crime. That will hopefully make more people think more before they share naked photos or videos."
READ MORE: 20-year-old receives 30-day suspended sentence for sharing sex video
Flash fine upped
The more stringent legislation comes on the heels of a number of recent trials in Denmark involving 1,000 youngsters being charged with sharing a widely-viewed video on Facebook featuring under-18s involved in sexual activity.
The new law also includes a doubling of the fine for indecent exposure, including flashing, to 5,000 kroner – or even to 7,500 kroner for incidents conducted in particularly malevolent circumstances, such as if the victim is a child.