News
Science & Research News in Brief: Why too little of the 'good cholesterol' is bad news
---
This article is more than 5 years old.
In other stories, magic mushrooms, increased numbers of young psychiatric cases, the technological challenges of breathing, under-utilised health equipment and driverless buses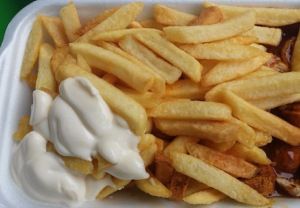 For a long time it has been an accepted wisdom that too high a cholesterol count is dangerous, as it can lead to blood clots and sclerosis of the blood vessels. However, a new study carried out by Danish researchers from the University of Copenhagen's institute for clinical medicine, along with doctors from Herlev and Gentofte hospitals, has revealed that too little cholesterol is also bad, reports Videnskab.dk. The latter can influence the immune system and increase the risk of contracting infectious diseases.
Based on data collected from around 100,000 Danes, the researchers discovered that 21 percent had low levels of HDL-cholesterol and 8 percent had levels that were too high. Both groups had infectious diseases more often than people with an ordinary level of HDL-cholesterol.
Until fairly recently HDL-cholesterol had been considered 'good cholesterol' because it was believed to protect people against cardiovascular diseases. But this notion has since been dispelled. So researchers were left with the question what is it actually good for?
Further studies indicated that it may have a bearing on the immune system. Among other things, HDL-cholesterol contributes to avoiding blood poisoning and maturing cells from bone marrow vital to the immune system. They also noticed that low or high levels of HDL-cholesterol coincided with a higher risk of catching infectious diseases. The next step is to look at how genetic factors come in, as some cholesterol is genetically-determined and some the result of lifestyle choices, such as diet and smoking.
---
Psychedelic drugs again in the medical spotlight
Danish and international researchers are re-examining the idea of whether psychedelic drugs have a part to play when it comes to treating conditions such as depression, OCD, headaches and dependency, reports Kristeligt Dagblad. For the last 10 years, Danish researcher David Erritzøe from the centre for neuropsychopharmacology at Imperial College in London has been looking into the effects of things such as psilocybin, which is found in 'magic mushrooms', and the plant-based DMT ritually used by some South American Indians in the drink ayahuasca. In continuation with this, the neurocentre at Copenhagen's Rigshospitalet is trying out psilocybin on a group of Danes who have volunteered for testing. It is hoped the research will reveal which receptors and parts of the brain are affected by the drug and how much needs to be administered for the right effect to be achieved.
Dramatic increase in number of young psychiatric cases
From 2010 to 2017 the number of children and young people diagnosed with a psychiatric condition (such as ADHD, autism or depression) before they reached the age of 15 more than doubled, reports the local government newsletter Momentum. The total has gone up from 4 to 9 percent and this is creating serious challenges for municipalities – both financially and with regard to having enough personnel with the right expertise to cope with the increase.
More children needing help to breathe
As technology has improved it has been possible to save the lives of more babies born extremely prematurely and those with deficiencies of the oesophagus or swallowing difficulties. However, this has led to an increase in the demand for apparatus to help these children breathe. A few years ago, the department of paediatrics and adolescent medicine at Copenhagen's Rigshospitalet had one to two patients a year with these special needs, but this has now risen to around one child per month. Most of these are newborns but there are a number of older children who suddenly experience respiratory problems as a result of an accident or a course of treatment that has affected their brain or spinal cord.
Healthcare technology under-utilised
A new research project from the University of Copenhagen has highlighted that although municipalities spend hundreds of millions of kroner on new technology to improve the quality of life for the sick and elderly, a lot of the investment goes to waste. The main reason is that the people who are supposed to use it are not given sufficient training regarding the finesses of the apparatus in question or that they quickly forget things because their day-to-day work is so demanding. According to one of the researchers, anthropologist Simone Anna Felding, the municipality's purchasing department and the companies producing the equipment need to have a much greater focus on implementation. It ought to be obvious that phasing in new machinery leads to initial problems with reduced efficiency and there could well be extra expenses associated with training and problem-solving for personnel.
Driverless buses on the way
As well as the novelty of a new 28 km light railway, citizens in Copenhagen Municipality will also have to get used to driverless buses. The new buses will be tested at the Lyngby campus of the Technical University of Denmark (DTU) and then in Albertslund. The idea is that passengers ought to be able to alight directly from the light railway and walk onto a driverless bus to take them home or to work. The buses should be able to run more frequently on stretches where it is not profitable to use manned buses, and they are more flexible when it comes to timetabling. The tests are scheduled to start at the beginning of 2019.