News
Danish research: Don't speak Danish-Arab lingo if you want to succeed
---
This article is more than 5 years old.
'Perkerdansk' won't do you any favours, according to a new PhD study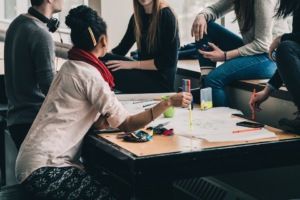 Mixing Arab and Danish into a kind of slang that is popular among young people with non-western backgrounds won't do you any favours in the long run.
A new PhD study conducted at the University of Copenhagen has found that the use of the slang – contentiously referred to as 'Perkerdansk' – has negative connotations.
Thomas Rørbeck Nørreby, the language researcher behind the study, contends that the use of the lingo can lead to you being perceived as someone who doesn't do homework or doesn't behave properly – something that more serious students steer clear from.
Over the past two years, Nørreby has observed students at a public school in Amager, while also listening to students from a French-Danish private school in Frederiksberg.
READ MORE: English language becoming a force in Danish universities
Asset or challenge?
Nørreby said that while he found the street lingo was used at both schools, the students were well aware that speaking the street lingo won't help them move forward in the education system.
"On the surface, there are many similarities between the two schools, which have many bilingual students who have both Danish and non-Danish parents. But this is where the similarities end. The public schools are – even if it's not stated directly – monolingual by definition, and both students and teachers are aware that standard Danish is the way forward in order to succeed in life. Being bilingual is something primarily treated as a challenge," said Nørreby.
Nørreby said that it's completely the opposite in the private school, which aims to brand itself as being multicultural and multilingual. Here, the students don't delve as much into street slang, and when they do it is with a clear pinch of irony.
One of Nørreby's principal conclusions was that street slang no longer primarily concerns ethnic background, but more social status and social class – and thus is connected with the general problematisation of bilingualism, particularly the Arabic/Danish variant, in the public school system and Danish society.