News
EU acquits Denmark in trucking dispute
---
This article is more than 5 years old.
Danes free to interpret unclear EU legislation, court rules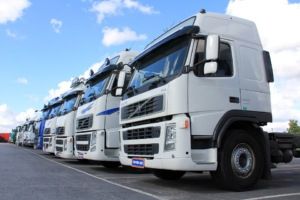 An EU court has ruled that Denmark did nothing wrong when it passed its cabotage law in 2013, which made it more difficult for truckers from other EU member states such as Romania to drive lorries in Denmark whilst working for Romanian pay according to their country's labour conditions.
The EU court ruled that the EU legislation on cabotage driving is unclear and, as a result, Denmark can choose to interpret the laws at it sees fit.
The court ruled that the EU Commission, which brought the case against Denmark, failed to prove that Denmark hasn't lived up to its responsibilities
READ MORE: EU taking on Danish trucking laws
Keep on truckin'
The Danish law was implemented in order to ensure that foreign truckers don't underbid the Danish truckers price-wise and send their jobs abroad.
The Danish lorry-driving industry is already under immense pressure with thousands of jobs vanishing since 2009.
The EU Commission, meanwhile, contended that the new rules were too punitive to foreign drivers.