News
Danish political parties on collision course with religious groups over circumcision
---
This article is more than 5 years old.
There is increasing pressure – both politically and from grassroots organisations – to legislate in order to ban male circumcision of minors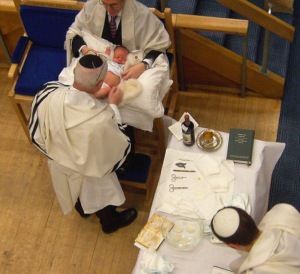 Denmark's Konservative party has decided to allow its members a free vote in a citizen-driven Borgerforslag bill submitted to Parliament that proposes banning the circumcision of boys under the age of 18.
Liberal Alliance has already indicated its willingness to do the same, so that increases the pressure on Venstre and the other major parties.
READ ALSO: Nine out of ten Danes would ban ritual circumcision of boys
Religious groups have warned that there could be serious consequences, reports Kristeligt Dagblad.
Whether the petition is debated also depends on a ruling from Parliament's administrative body, which has to decide if the proposal contravenes the laws on religious freedoms.
Serious trouble brewing
If an age-related ban is introduced in Denmark it would be unprecedented.
"Both Muslims and Jews would probably find other places in the world where circumcision could be performed. But that could also be forbidden by law, so orthodox Jews would be forced to leave the country," said Brian Arly Jacobsen, a sociologist with expertise in religion at the University of Copenhagen.
"It could also be feared that the operation would take place clandestinely, which would entail health risks. Prohibition would also generate a substantial international backlash – the scale of which cannot be underestimated," added Jacobsen.
Jødiske Samfund i Danmark, the association of Danish Jews, has already made its position clear.
"A break with the long Danish democratic tradition [of religious tolerance] would have serious consequences for Danish Jews being able to practise their religion," said Dan Rosenberg Asmussen from the association.