News
International News in Brief: Polar bear watching earns Danish kingdom bucket list place
---
This article is more than 5 years old.
But while the big animals are welcome in the Nordic region, wild boars infected with swine fever and asylum-seekers and migrants are not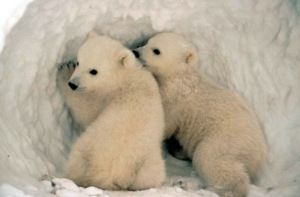 The Nordic region has four entries on the 2018 World's Ultimate Bucket List, a top 50 chosen by flightnetwork.com based on the opinions of 800 travel journalists.
However, only one has a Danish connection: 'Watching Polar Bears Roam' in Greenland, which placed at number 39.
The other three Nordic entries are See the Northern Lights (at #2), Explore Otherworldly Iceland (9) and Stay in an Ice Hotel (49).
---
Aid package for Democratic Republic of Congo
The Danish government is contributing 10 million kroner to aid displaced people in the Democratic Republic of Congo. In 2017 alone, 2 million people were forced to leave their homes in the African country as a result of a worsening conflict and growing humanitarian crisis. Some 4.2 million don't have homes, and an estimated 13.1 of the 80 million people in the country need assistance, including more than 2 million children under the age of five suffering from malnutrition.
Danish shippers help with wording of CO2 reduction strategy
Danish shipping companies have played a key role in finalising a CO2 reduction strategy that has been adopted by the UN Maritime Organization (IMO). According to the objectives, the industry must cut emissions by 40 percent by 2030, and by 50 percent by 2050, with an overall goal to achieve an absolute phase-out. The strategy, which has been written into the framework of the Paris Agreement, includes recommendations for increased usage of CO2-free fuels along with how ship designs, port operations and the delivery of fuel can be improved. The IMO has 173 member countries.
Swine fever on the agenda at EU minister meeting today
Esben Lunde Larsen, the food minister, is today in Luxembourg attending a EU ministerial meeting that will primarily address plans to combat the spread of African swine fever, which has been found in six member states. Larsen would like the EU to erect border fences to stop the spread of infected wild boar, which have been found in Estonia, Latvia, Lithuania, Poland and the Czech Republic. So far, the disease has only spread to pigs in two countries: Poland and Romania. The Polish borders on its east, with Belarus and Ukraine, are of particular concern, noted Larsen.
Sweden confirms plans to extend border controls
Sweden has confirmed it intends to extend its controls on the Danish border by another six months. Currently in place until May 11, the controls on trains and ferries coming into Sweden from Denmark continue to intercept between 150 and 200 people every week. Controls are also being conducted on ferries arriving from Germany. The Danes have already said they intend to extend their own controls from May 12. In total, six Schengen countries have controls they want to keep in light of a continued terror threat.