News
Confusion over abortion tourism: why are so many Danes heading overseas?
---
This article is more than 5 years old.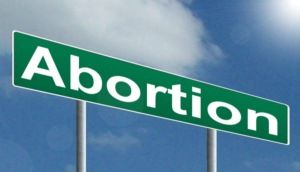 Danish women are increasingly travelling to countries like Sweden and the UK to have abortions.
Last year, 21 Danish women in their 16th, 17th or 18th week of pregnancy had abortions in Sweden, reports Kristeligt Dagblad.
Meanwhile, 75 Danish women had abortions in the UK between 2012 and 2016.
In Denmark, abortions are only permitted during the first 12 weeks of pregnancy, but in special circumstances the limit is raised to 22 weeks.
The limit in Sweden is 18 weeks, and in the UK it is 24 weeks.
Approval rate extremely high
However, it not clear why Danish women are travelling abroad to have abortions, as the 'special circumstance' approval rate between 2012 and 2017 was 94 percent, according to Information.
The answer could be that unmarried females under the age of 18 need permission from their parents to have an abortion (although special criteria permit abortions in some cases – for example in incest-related cases).
But Kristeligt Dagblad does not provide any information pertaining to the women's ages in its report.
To qualify for the special circumstances, Danish women must either prove that their health is at risk, that they cannot support the child, that the child risks having a serious physical or mental illness, or that the child is the result of a punishable act such as rape or incest.